On Scrum Gathering Porto 2016 I had an awesome experience!
At the first day I made a session with
@

samuelmbc
, who works with me at
K21
, about Retrospectives. Later I'll update this post with the slides link.
At the third day, my favorite one: Visual Facilitation using Sketchnotes. At this session I used a sketchnote to talk about sketchnoting. :) You can find the presentation
here
, and also check the original sketch below.
After the session I found on Twitter this amazing message from 
@AntonietaPLeao
, who was on my session. :)

I have to be honest: I didn't sketched too much during the conference. The only big sketch I made was on
@

GeorgFasching
 great workshop about Coaching.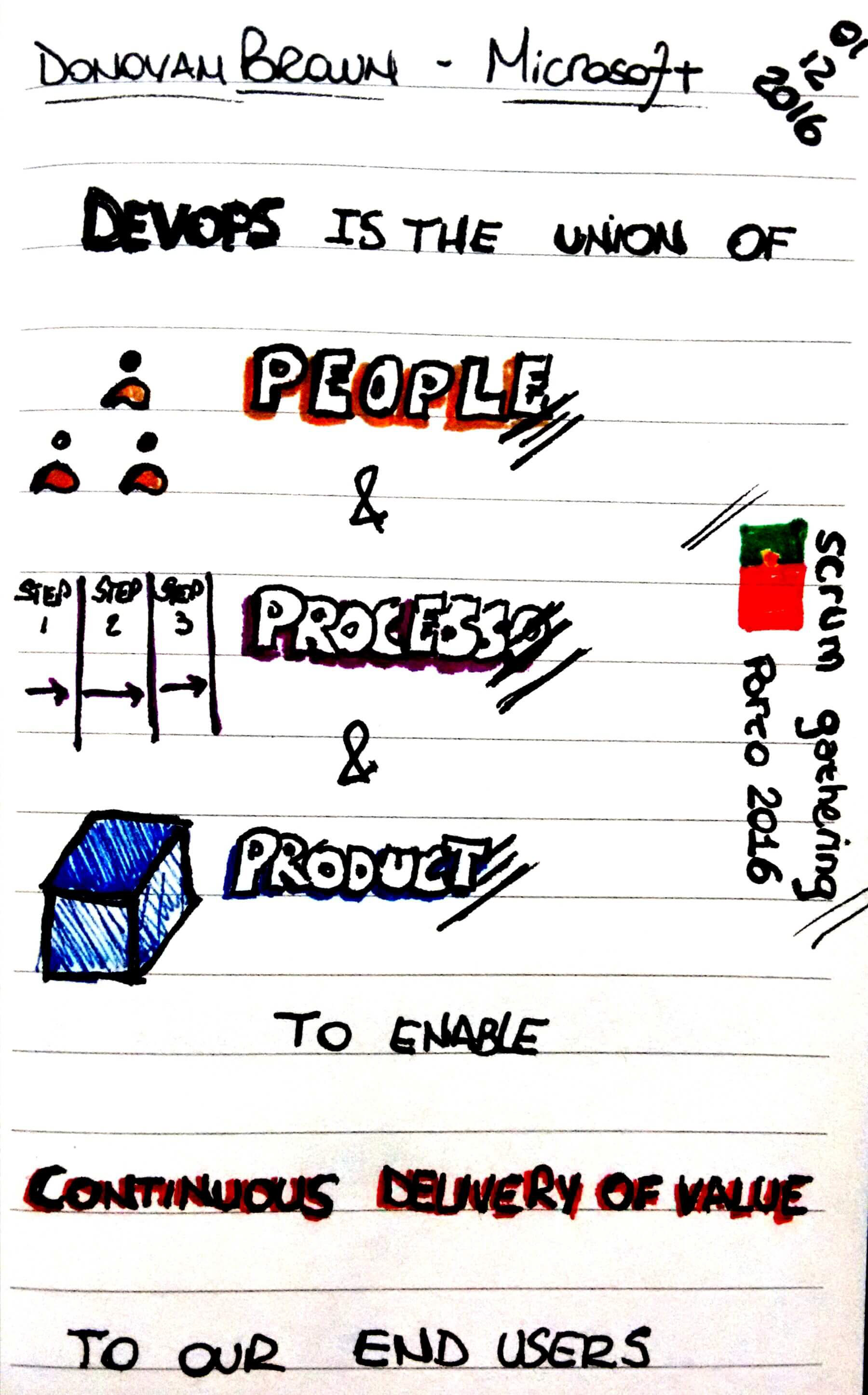 @

nrgomes
challenged me to make the Visual Notetaking of the great 
@

ran_nyman
 keynote on a flipchart. It was my first time doing it. The result you can check below.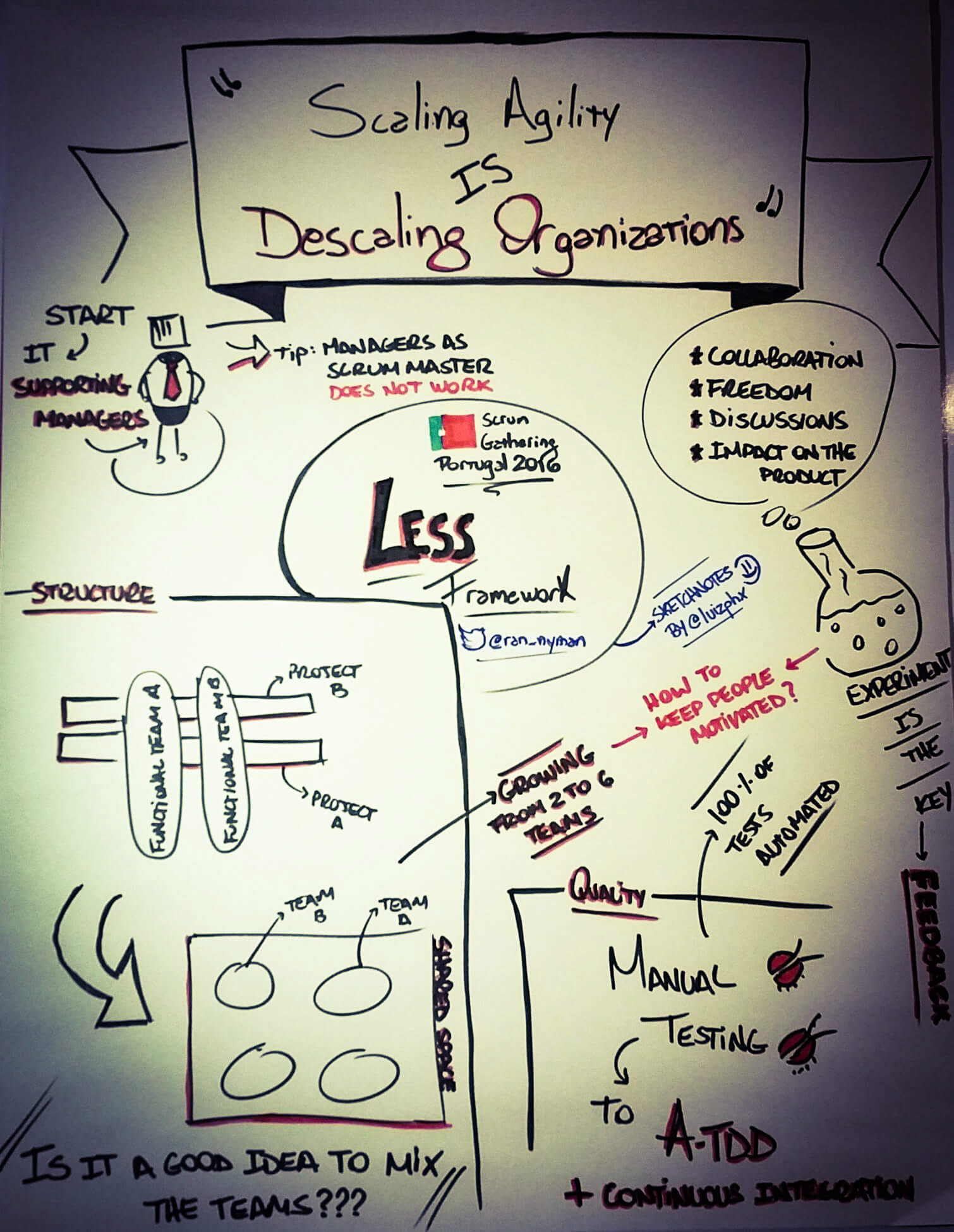 At the last day, I've passed trough a lot of Open Spaces. On the MobProgramming Open Space, facilitated by the amazing 
@

ademar_aguiar
, I took two notes that remembered me what 
@

WoodyZuill
 taught me almost two years ago.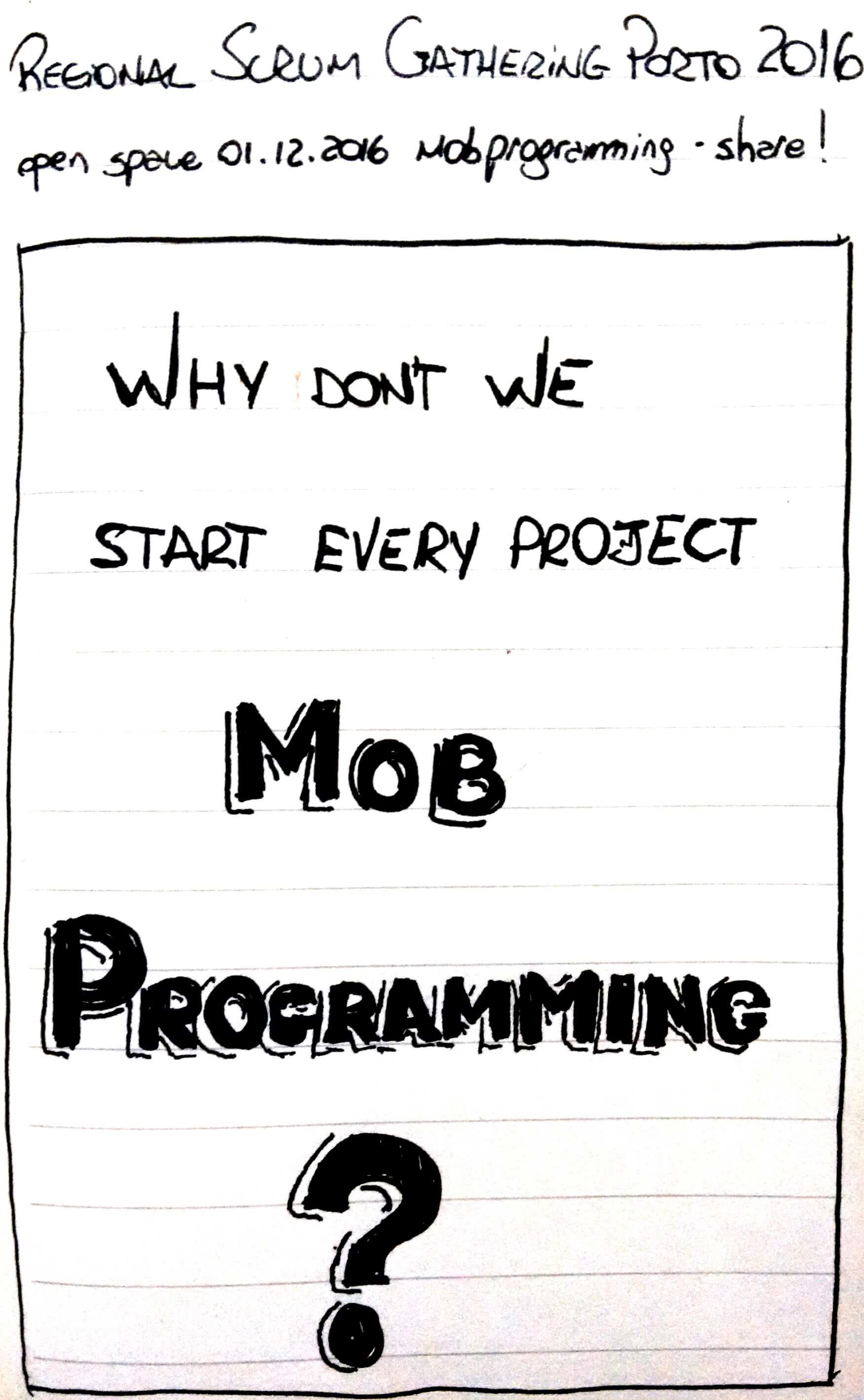 I found some doodles and messages on random tables during the conference. Interesting.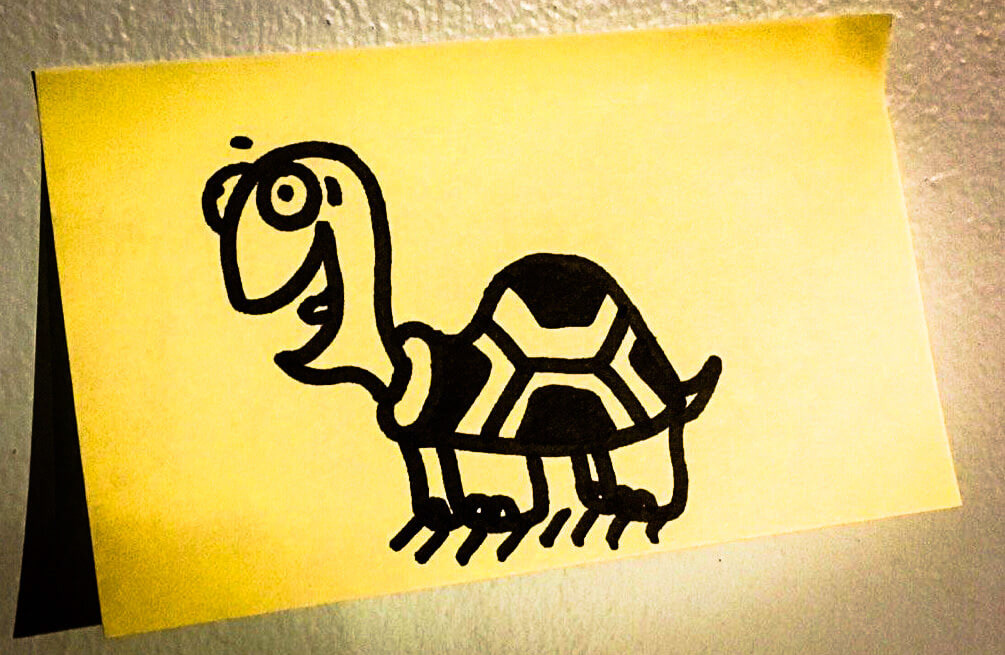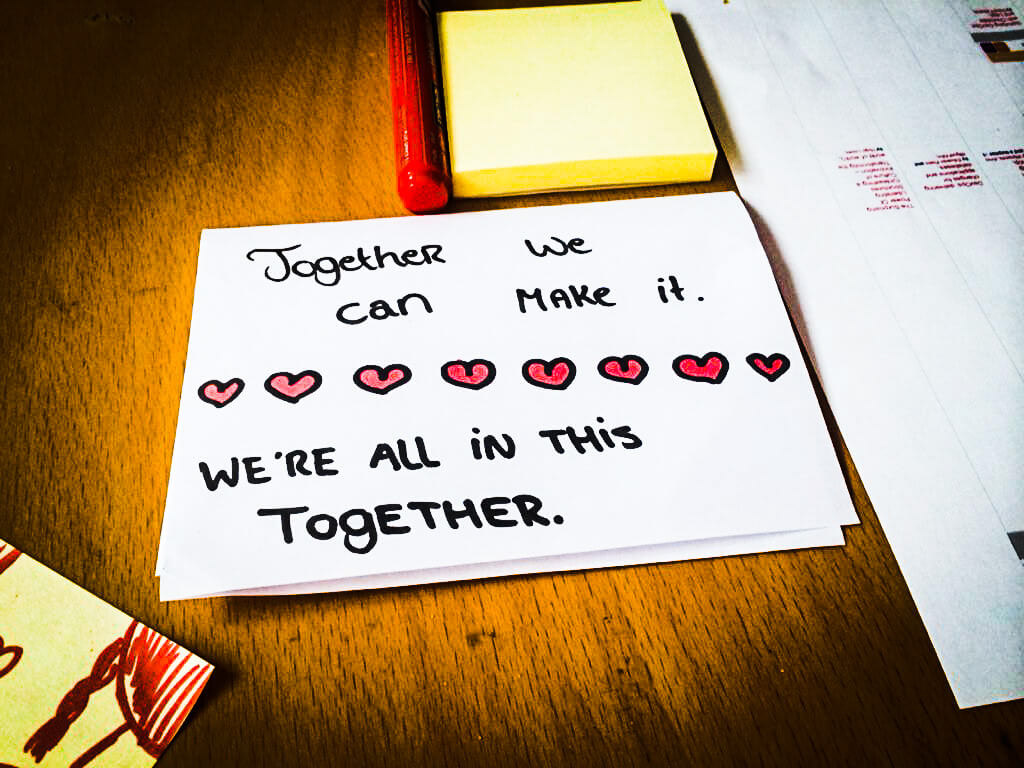 On the plane, flying back to Brazil, I registered two cultural and linguistic lessons learned on that 4 gorgeous days I spent on Porto.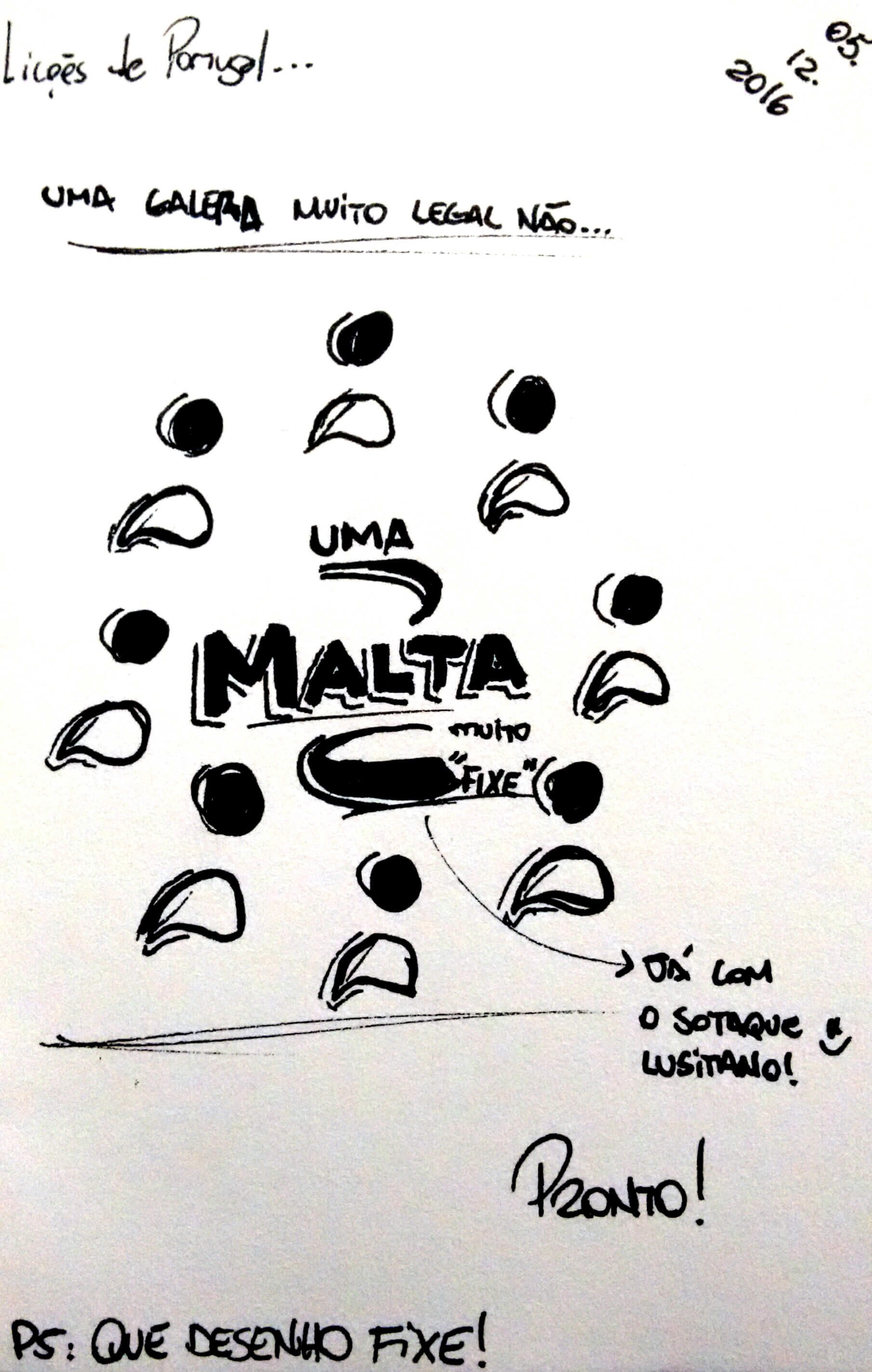 I would like to thank everyone I met on Scrum Gathering Porto 2016. Also all the staff and volunteers! It was REALLY REALLY AWESOME!
ps: If you have any photo of any sketch I made during the event and did not post here, please send me! :D